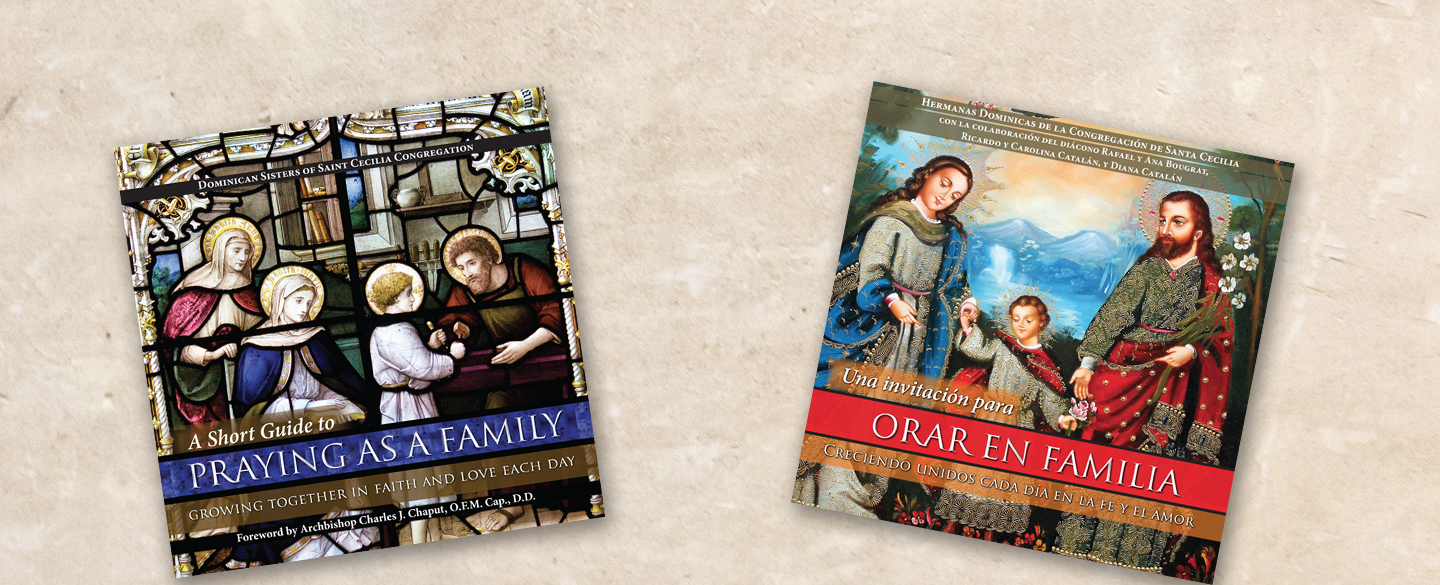 Praying together not only enriches family life but also leads the Catholic family toward its primary goal: the holiness and salvation of each member. This wonderful book provides a simple and easy-to-implement plan for family prayer. Arranged successively according to the basic stages of prayer, A Short Guide to Praying as a Family allows each family to progress step by step from one level of prayer to the next. Beautiful stained-glass images invite you to enter the mystery of each prayer and give glory to God as a family.
Compiled by the Dominican Sisters of St. Cecilia, this book is backed by a strong Catholic tradition rooted in teaching the faith. From making time to recite basic oral prayers throughout the day to making each moment of life a prayer, A Short Guide to Praying as a Family is a lifelong guide to the spiritual life and a powerful means of building a relationship with the Lord.
Click here to preview the book.
To purchase this book, visit our bookstore or St. Benedict Press. Please contact bookstore@op-tn.org for quantity or trade discounts.