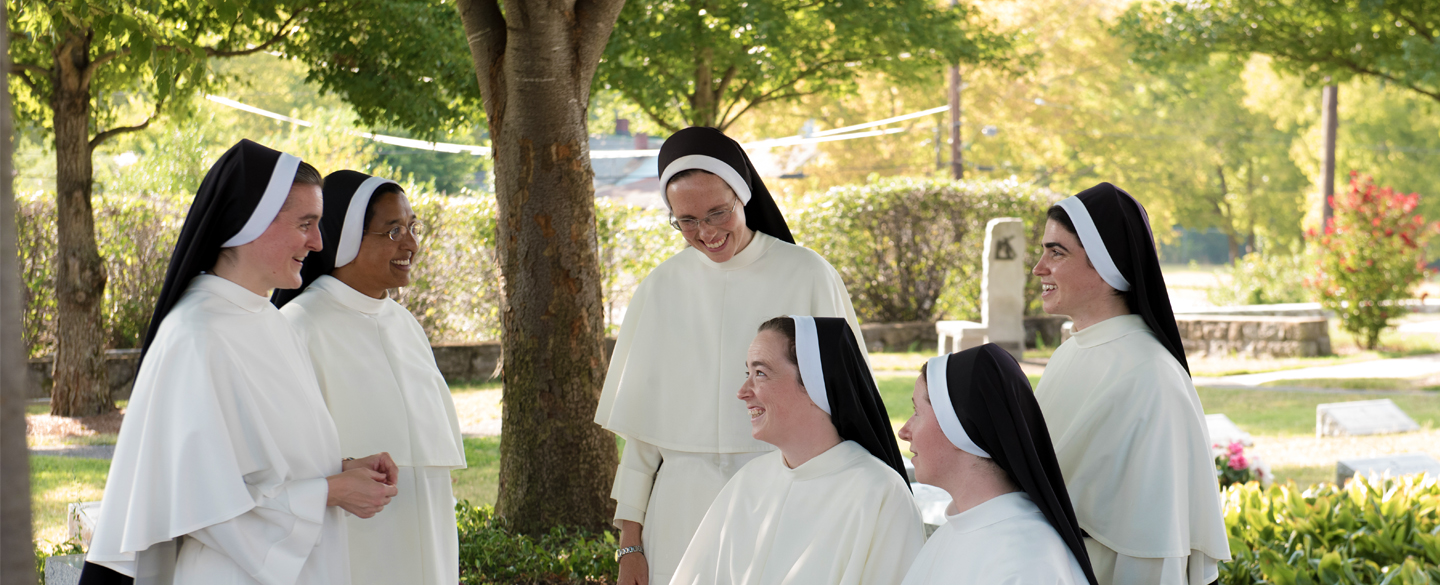 The link below will take you to a separate page where you will fill out information that serves as an initial point of contact. We will respond with further information by mail and, if requested, by phone. Feel free to write to us with any questions you may have. The site is secure and your information will not be shared. We are happy to assist you in any way we can. Our intention is not to "recruit," but to work with the Holy Spirit in your discernment of God's will.
Please click here and follow the link to submit an inquiry and request more information.
Further information will be forwarded to you upon request. Know that you will be in our prayers!
For more information:
Sister Mara Grace, O.P.
St. Cecilia Motherhouse
Vocation Office
801 Dominican Drive
Nashville, TN 37228-1909
615.256.0147
vocation@op-tn.org