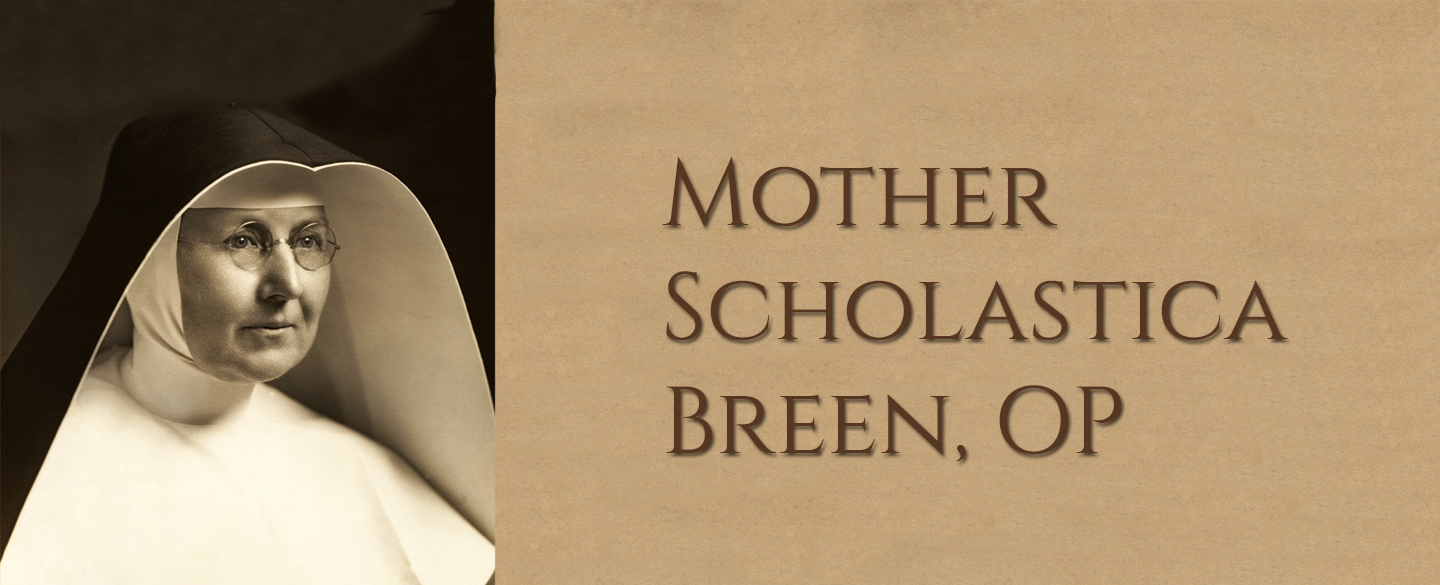 Prioress General:  1919-1925
A native of Nashville and a St. Cecilia alumna, Sister Scholastica entered the community in 1904. Her father's refusal to permit her to enter necessitated her delay for several years. However, her maturity, vision, and judgment were recognized early. She served in various capacities before assuming leadership of the Congregation in 1919.
As Prioress General, Mother Scholastica focused on the sisters' education and health, and the advancement of the Congregation's schools. As one glances over the cemetery and through the pages of religious and secular history, the devastating impact of tuberculosis in the early 1900's becomes clear. Mother Scholastica encouraged the community's nurse, Sister Mary Clare O'Neill, in her efforts to bring this scourge to an end. In the area of education, Mother Scholastica sent sisters to Catholic University and other institutions to pursue advanced degrees. Still, she remained accessible to the students at the Academy, inviting the senior class to visit the community room each year on her feast day.
Mother Scholastica's most noteworthy accomplishment was the purchase of the Overbrook property in West Nashville. In 1922, the possibility of selling the Motherhouse buildings and property and relocating to property on Harding Road arose. The sisters—and the convent's neighbors—hesitated at the thought of the convent moving, and, in the end, the Congregation was able to maintain the Motherhouse at its historic location while purchasing the other property, now called The Dominican Campus. Overbrook, an elementary school, began in the "White House" in 1936, and St. Cecilia Academy transferred to the new location in 1957. Breen Hall at Aquinas College was named after Mother Scholastica Breen in memory of her perceptive planning.