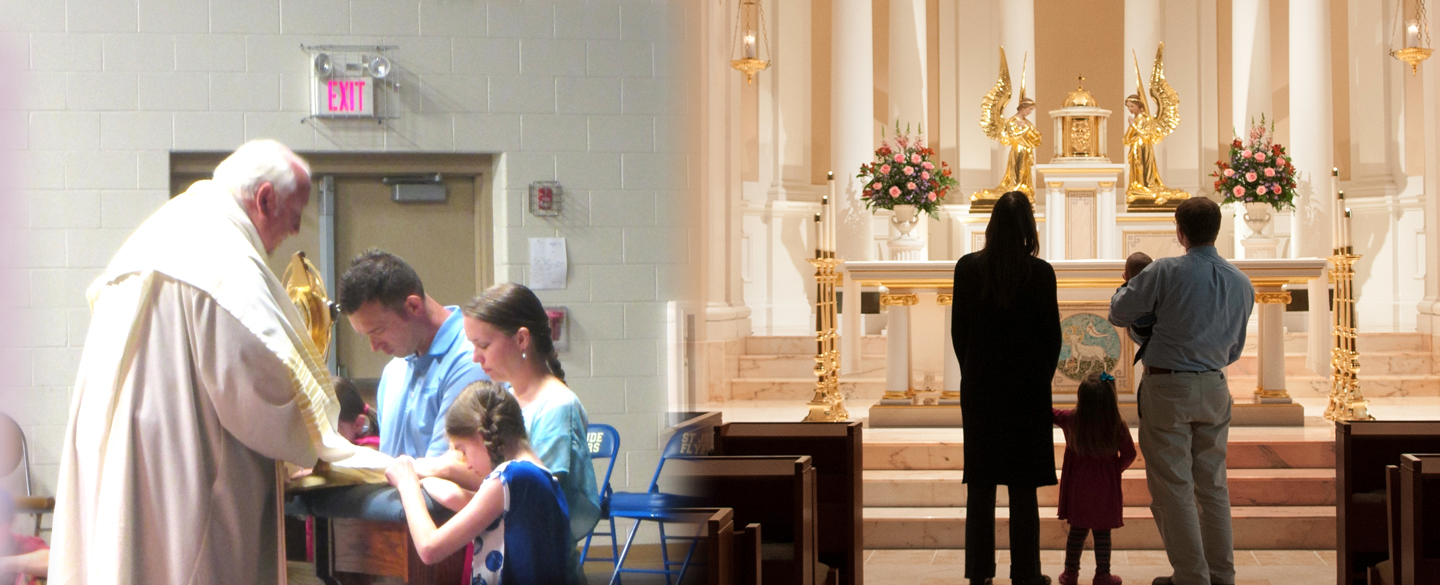 If parents love God, children see and learn faith. Parents who pray together teach by the way they live that God is real; that He is present, listening, and eager to be a part of our lives. A life of prayer makes us fully human because it makes us real; it brings us out of ourselves, again and again, into conversation with the Author of life Himself — the God who made and loves us, and created everything we know. (Archbishop Charles Chaput)

Prayer nurtures the life of the family. It opens hearts, melts away resentments, fosters gratitude, and becomes a fount of grace, peace, and joy for the entire family. A Short Guide to Praying as a Family, written by our sisters as an aid for families who desire to grow in their lives of prayer, is illustrated with photographs of stained-glass windows from many different areas in the world. In simple and engaging language, the book directs families step-by-step in beginning to pray together and in deepening their prayer. Families who have used this book say that they have found especially helpful the sections on how to begin family bedtime prayers, the monthly family meeting, and praying with one's spouse. They have commented that this guide is simple, practical, and profound. "Helping children learn the habit of prayer," writes Archbishop Charles Chaput in the Forward, "becomes one of the most important lessons a family can share." The Dominican Sisters and EWTN have worked together to create a television series, Praying as a Family, based on this book. Currently the series is in its second season.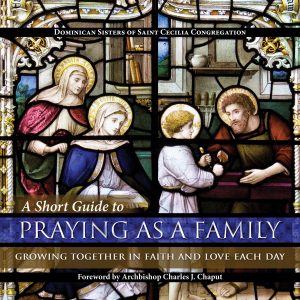 A Short Guide to Praying as a Family
Click here for a preview of this book. This book is also available in Spanish, entitled Una invitación para Orar en Familia. Click here for a preview.
To purchase this book, visit our Bookstore or St. Benedict Press.
Praying as a Family DVD Series
Ever wonder if other families are going through the same things yours is? Join the Dominican Sisters of St. Cecilia as they step into the homes of Catholic families around the country for a closer look at the domestic church at work. As they share their personal joys, struggles, and sorrows, they reveal how "Praying as a Family" has helped put Christ at the center of their lives, and strengthened them and their Catholic faith! Produced by the Dominican Sisters of St. Cecilia and EWTN.
Episodes 1 - 10
The Love That Binds
Love Serves
Why Pray?
Parents Impact
Family Culture
Vocations and God's Will
Trust and the Lord's Presence
Surrender and Acceptance
The Mystery of Suffering
How We Met and Stayed Together
Episodes 11-20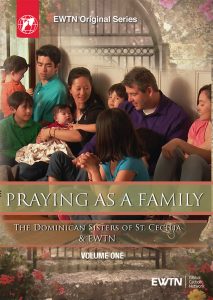 Creating Sacred Spaces
The Family Meal
Conscience and Hard Times
Spirit of Love
Grace and Freedom
Walking by Faith
Self-Mastery and Grace
Weak Enough to Lead
Sorrow and Hope
Forgiveness
To purchase the DVDs, visit our bookstore. To watch Episode 1, select this link: Praying as a Family DVD: Episode 1
Praying as a Family Presentation
If you would like to request a Praying as a Family presentation for your parish, school, or other group, email Sr. Mary Justin at smjhaltom@op-tn.org.
Additional information and resources are found below.
Catholic Moments: A radio interview with Sr. Jane Dominic
The Dominican Friars' book review
The National Review interview with the Sisters
Praying as a Family Coloring Book