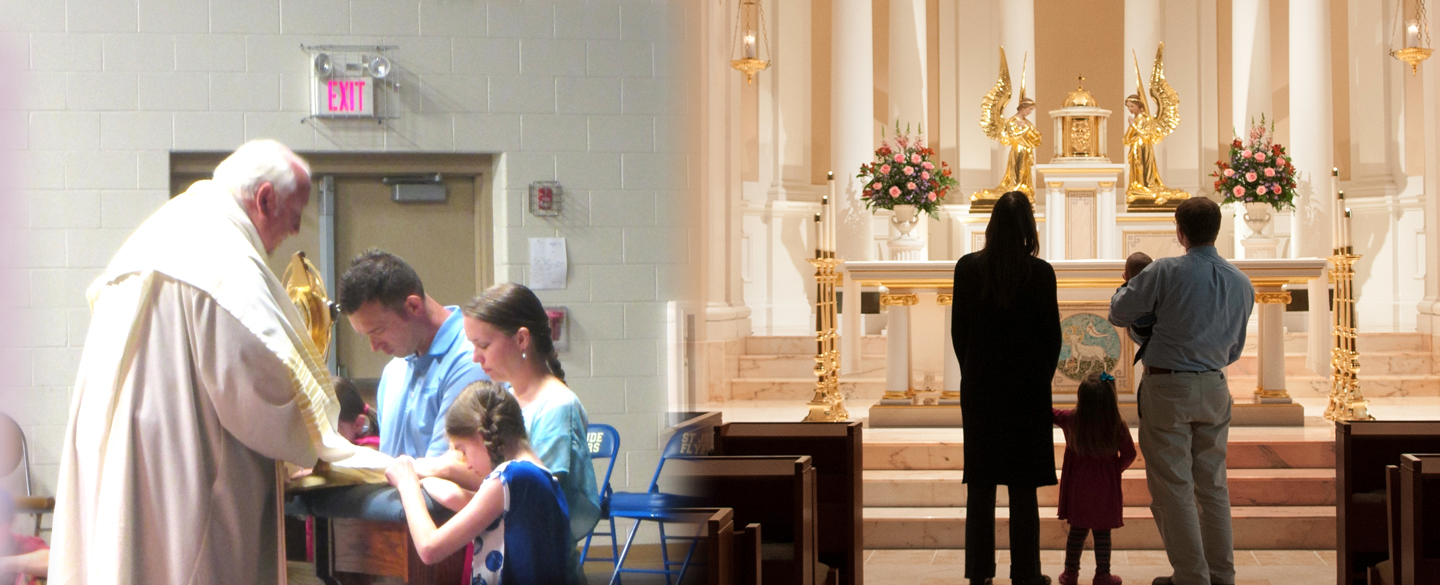 If parents love God, children see and learn faith. Parents who pray together teach by the way they live that God is real; that He is present, listening, and eager to be a part of our lives. A life of prayer makes us fully human because it makes us real; it brings us out of ourselves, again and again, into conversation with the Author of life Himself — the God who made and loves us, and created everything we know. (Archbishop Charles Chaput)

Prayer nurtures the life of the family. It opens hearts, melts away resentments, fosters gratitude, and becomes a fount of grace, peace, and joy for the entire family. A Short Guide to Praying as a Family, written by our sisters as an aid for families who desire to grow in their lives of prayer, is illustrated with photographs of stained-glass windows from many different areas in the world. In simple and engaging language, the book directs families step-by-step in beginning to pray together and in deepening their prayer. Families who have used this book say that they have found especially helpful the sections on how to begin family bedtime prayers, the monthly family meeting, and praying with one's spouse. They have commented that this guide is simple, practical, and profound. "Helping children learn the habit of prayer," writes Archbishop Charles Chaput in the Forward, "becomes one of the most important lessons a family can share."
If you would like to request a Praying as a Family Presentation for your parish, school, or other group, email the sisters at neoffice@op-tn.org.
Click here for a preview of this book.
This book is also available in Spanish, entitled Una invitación para Orar en Familia. Click here for a preview.
Additional information about A Short Guide to Praying as a Family can be found below:
To purchase this book, visit our Bookstore or St. Benedict Press.
Additional Resources
Praying as a Family Coloring Book
Check back in the future for more resources on praying with your family.