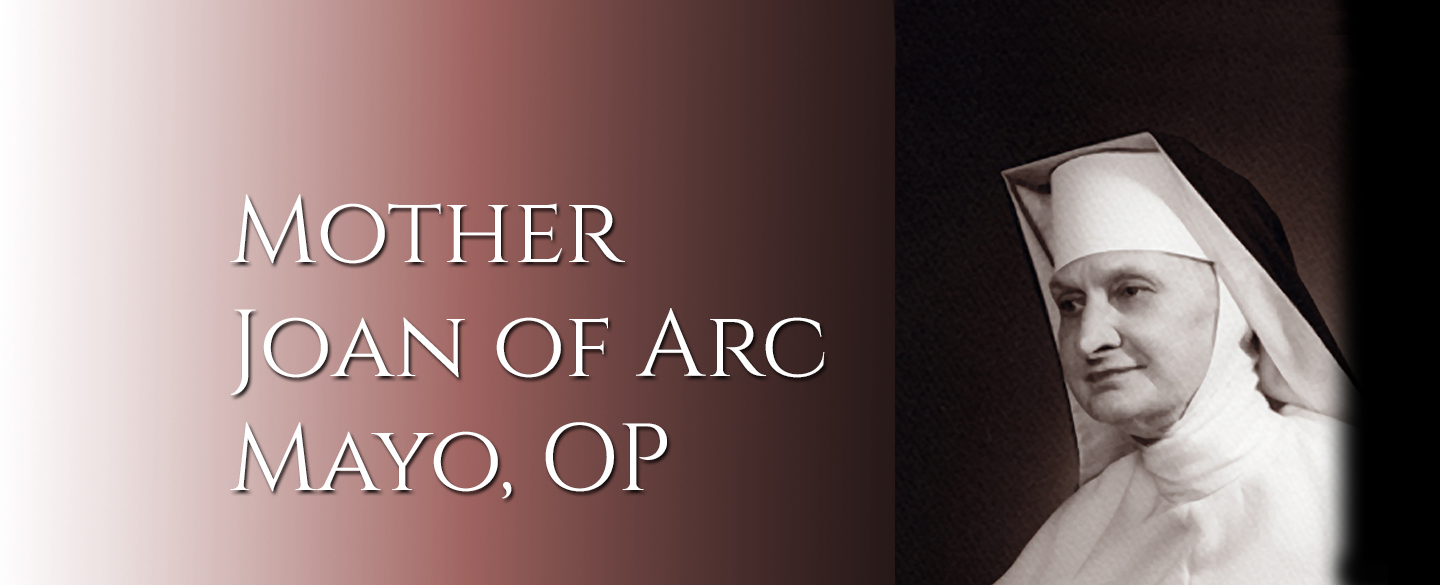 Prioress General: 1952-1964
Sister Joan of Arc Mayo grew up in Cheatham County, not far from Nashville, and attended St. Cecilia Academy even though her family was not Catholic. After her graduation, she attended college and began at teaching local county schools. Something, however, kept drawing her back to St. Cecilia. A former classmate served as her godmother at her baptism in the Catholic Church in 1921, and, after further studies in the faith from the novice mistress, Sister Joan of Arc entered the convent in 1922. She was known as a fine teacher and administrator.
In 1952, Sister Joan of Arc was elected major superior of the Congregation and chartered a smooth course through many expansions and changes. Under her guidance, St. Rose Academy in Birmingham was established. On her Golden Jubilee, she explained that her most difficult decision had been to announce that St. Cecilia Academy would no longer be a boarding school, and would move to the Overbrook property. By the end of her two terms, however, that transfer "not only of place, but also of spirit" had been completed successfully.
Furthermore, in that same period, she had resolved to found Aquinas College, a two-year liberal arts college. Nursing students from St. Thomas Hospital contributed to its early enrollment, and the nursing program continues to draw great acclaim today. Mother Joan of Arc was the first president of this institution of higher learning.
Despite the many programs during her tenure, the Congregation was completely debt free when Mother Joan of Arc stepped down from office. She has been described as "my idea of a perfect lady" as well as "an exemplary religious." Indeed, the Congregation can count among its many blessings the deeply committed superiors who have governed it throughout the years.