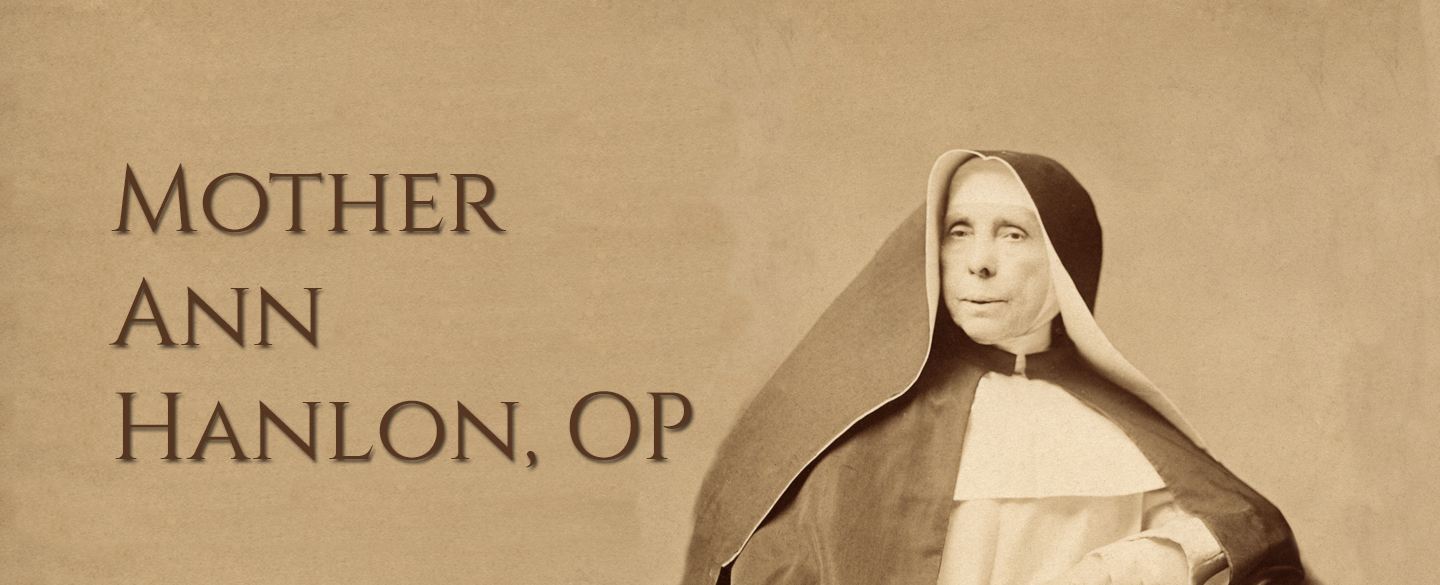 During a crisis period, the future of peoples and institutions seems to hang visible on what one person, perhaps a few, decide. In a history of the community, we read that Mother Ann "with a corps of competent teachers and through her own great willpower and wonderful energy, saved St. Cecilia and laid the foundation of the institution." An analysis of the events indicates that this is not an exaggeration. (Sister Rose Marie Masserano, The Nashville Dominicans)
Prioress General: 1866-1875; 1878-1881
Commenting on her successor as Prioress General, Sister Frances Walsh wrote: "Someone has said that great achievements can only be conceived in positive minds, minds grounded in faith, honest understanding and definite purpose. Such a mind had Mother Ann—a mind ever alert to attract to its acreage all that was constructive—a mind most flexible, broad, open, teachable" (Annals of St. Cecilia Congregation, 1860-1881).
At the request of the St. Cecilia Community, Bishop Patrick Feehan summoned Mother Ann Hanlon to Nashville to lead the young community through its most desperate hour. She was certainly an appropriate choice, having formed young sisters as Novice Mistress and governed an established community in Somerset, Ohio. She had also served as a mission superior at two schools in Memphis. With the depressed financial circumstances following the Civil War, debts had mounted at St. Cecilia. Twice, Mother Ann saw the community property sold at auction; twice she saw it repurchased by the bishop and friends of the community. In 1868, she watched three of the founding sisters leave for Washington, D.C., but the fourth, Sister Frances, encouraged her to entrust the decision to prayer.
By 1880, the debts had been paid off, thanks in large part to the generosity Mother Ann's own selflessness evoked in others. She endured difficulty in walking seemingly from her birth, yet made a trip to Mexico begging for the needs of St. Cecilia. Thanks to her practical leadership, her vision for the community, and her undying hope, St. Cecilia Congregation has been able to continue its presence and apostolate in Nashville and throughout the country.