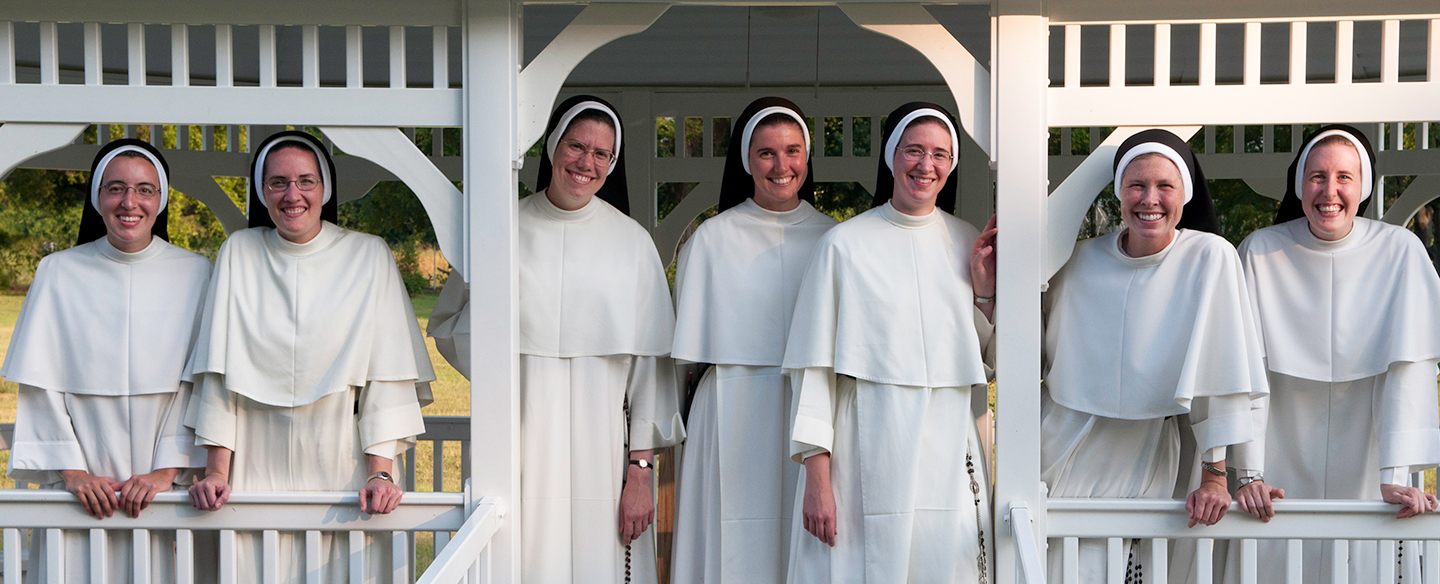 St. Cecilia Motherhouse is located a half mile from downtown Nashville, easily accessible from Interstates 65, 24, and 40. The Motherhouse is off I-65, exit 85, at the intersection of Rosa Parks Boulevard and Dominican Drive.
St. Cecilia Motherhouse
801 Dominican Drive
Nashville, TN 37228
615.256.5486
Advancement Office
Sister Mary Angela, O.P.
St. Cecilia Motherhouse
615.251.0053
diradvance@op-tn.org
Vocation Office
Sister Mara Grace, O.P.
St. Cecilia Motherhouse
615.256.0147
vocation@op-tn.org
For more information about retreats at St. Cecilia Motherhouse or other vocation opportunities, please click here.
For retreat information and contact information for our missions in Australia, Canada, and Europe, please visit the Where We Serve page of this website.
No part of this website (including all audio, video, text, graphics, and images) may be reproduced in any form or by any means without express permission of St. Cecilia Congregation via contacting the webmaster.
For other questions, please contact the webmaster at 615.256.5486, ext. 3173 or email webmaster@op-tn.org.