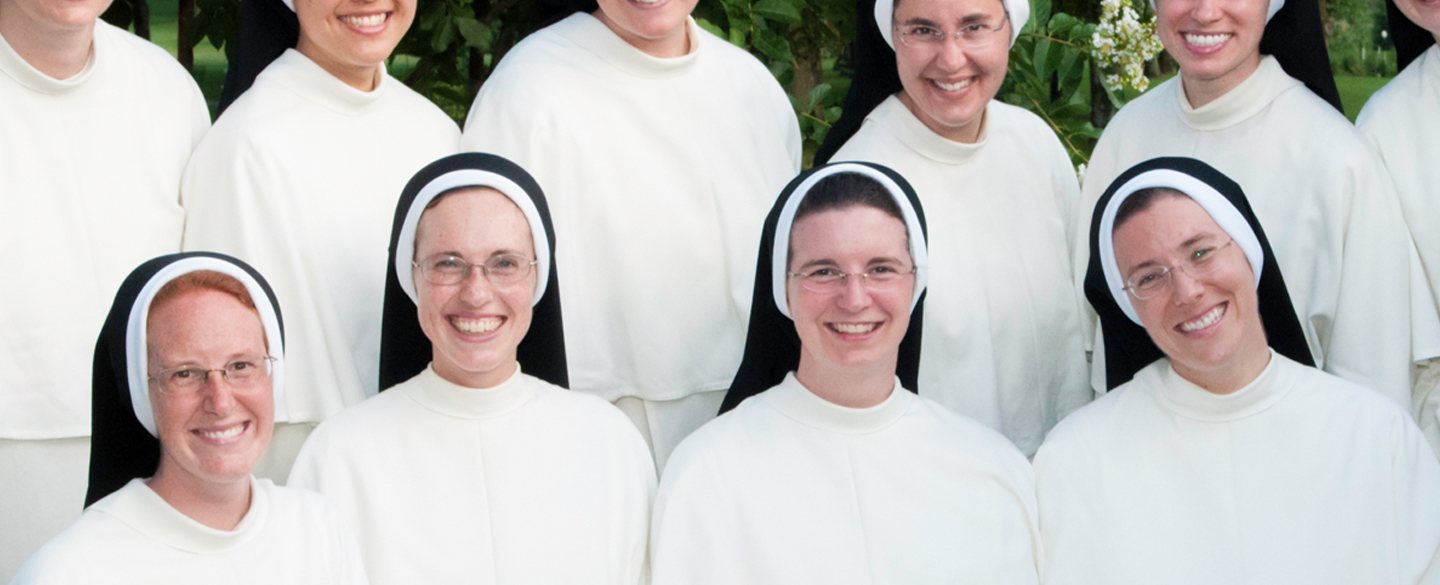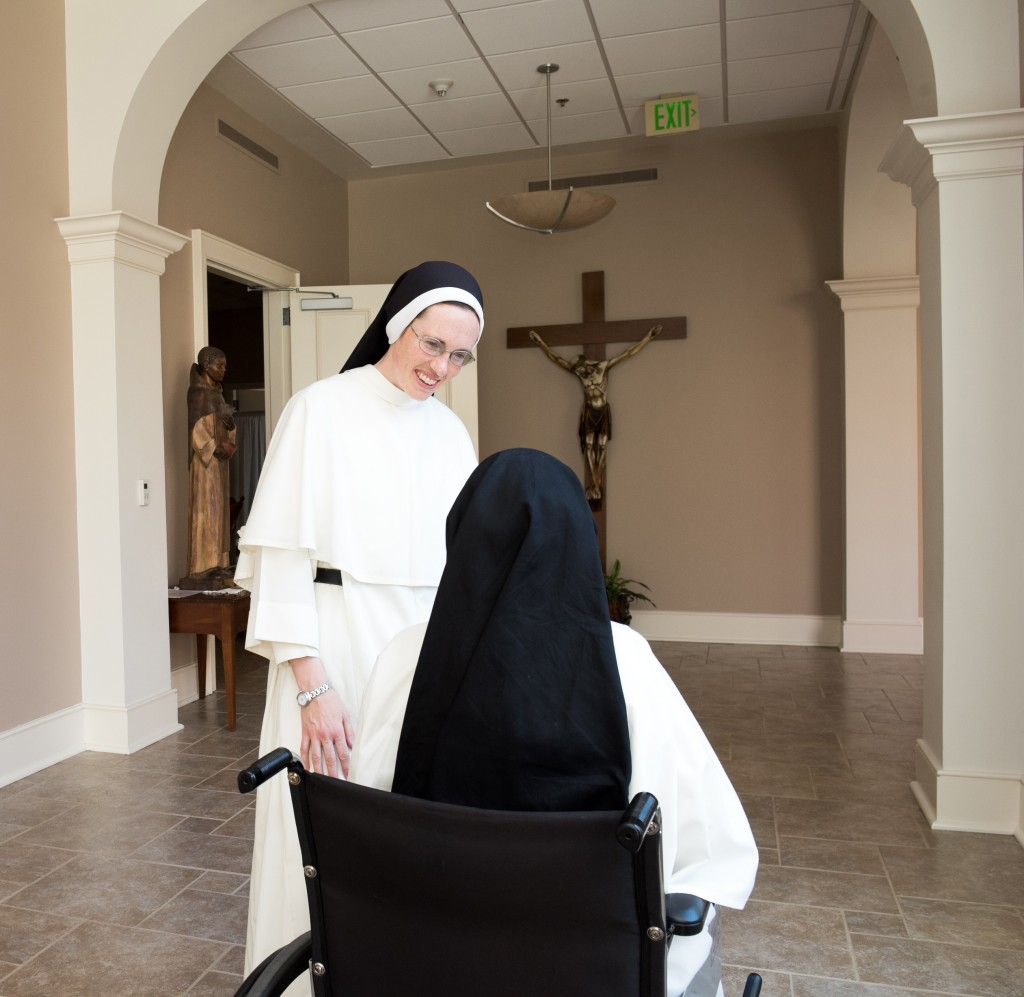 In college, while I was preparing to become a nurse, I knew that God was preparing me for something more. I wanted to bring Jesus to souls, but I realized I was searching for my vocation, not a career. God wanted me not only to do for him but to be His.
Looking back, I can see how the seeds of my vocation were planted. My parents raised me and my three younger siblings in a deeply Catholic home. I have no doubt that our daily family rosary brought me to the Dominicans, and my brother to the Legionaries of Christ just a month later. Jesus also drew me close to Him in the intimate time I spent with him in the Blessed Sacrament in my high school and parish chapels. I believe it was there that He captured my heart. But I didn't really understand this growing desire for union with Him, and I didn't know where it was leading.
It wasn't until college that I started thinking about a religious vocation. On a "Nun Run" in my hometown of St. Louis, I became acquainted with some religious communities. Something stirred in me, but I didn't feel a pull toward the communities I encountered. I found myself developing a mental list of what I would want in religious life, if I should ever become a sister. The communities that were most attractive to me had the habit, a strong community life, both young and old sisters, fidelity to the Church, and a great love for the Eucharist and Our Lady. After several other vocation retreats and visits, I was beginning to feel confused because I felt that my heart was made for this vocation, but there wasn't a community that seemed to fit. Most of them met my "criteria," but for an inexplicable reason, the inner desire just wasn't there.
I decided to ask the Lord for a special grace for my vocation when I went to World Youth Day in Cologne in 2005. During this pilgrimage, I met a seminarian from St. Louis who had graduated from my college, Truman State University. When I told him I was discerning religious life, he said his sister (Sister Peter Marie) was a Nashville Dominican, and he strongly encouraged me to check out their community. I had heard that they were a flourishing congregation, and I decided to look into them. In His goodness, God was answering my prayer and opening a door to me. I ended up attending the January 2006 vocation retreat. I had never known much about Dominicans, and as I learned about their spirituality and interacted with the sisters, I felt a growing excitement. The sisters were so authentic and joyful, and their community seemed to have all I had hoped for in religious life. I was also intrigued by their charism of veritas, or truth, something I have always longed to possess and share with others.
For the first time in my discernment, my heart had this feeling of fullness. I experienced that interior rest of someone who has been searching and puzzling and finally felt at home. I realized that intellectually I could make other communities fit, but ultimately God speaks on a deeper level, the level of the desires of the heart. I actually wanted to be here. He gave me that sense of joy and peace that I had been awaiting.
Although I had a hard time imagining a better fit, I attended a retreat with another congregation and wanted to see how the two communities compared. Although there were many similarities, I still felt drawn to Nashville. And so after one more "confirmation" visit to St. Cecilia's after I graduated in May, the Lord made it clear that this was indeed where He was leading me.
Now that I am here, I am beginning to experience the "hundredfold" that Jesus promises to those who give up everything to follow Him. I thank Jesus and Mary for granting my deepest desires and for giving me such wonderful people to lead me. If I could give any advice to those discerning religious life, it would be to found your life and your vocation on the two pillars of Our Lord in the Eucharist and Our Lady. Jesus and Mary might surprise you, but they will never give you anything but true happiness and fulfillment.
Sister Mary Gianna professed her perpetual vows in July 2013.