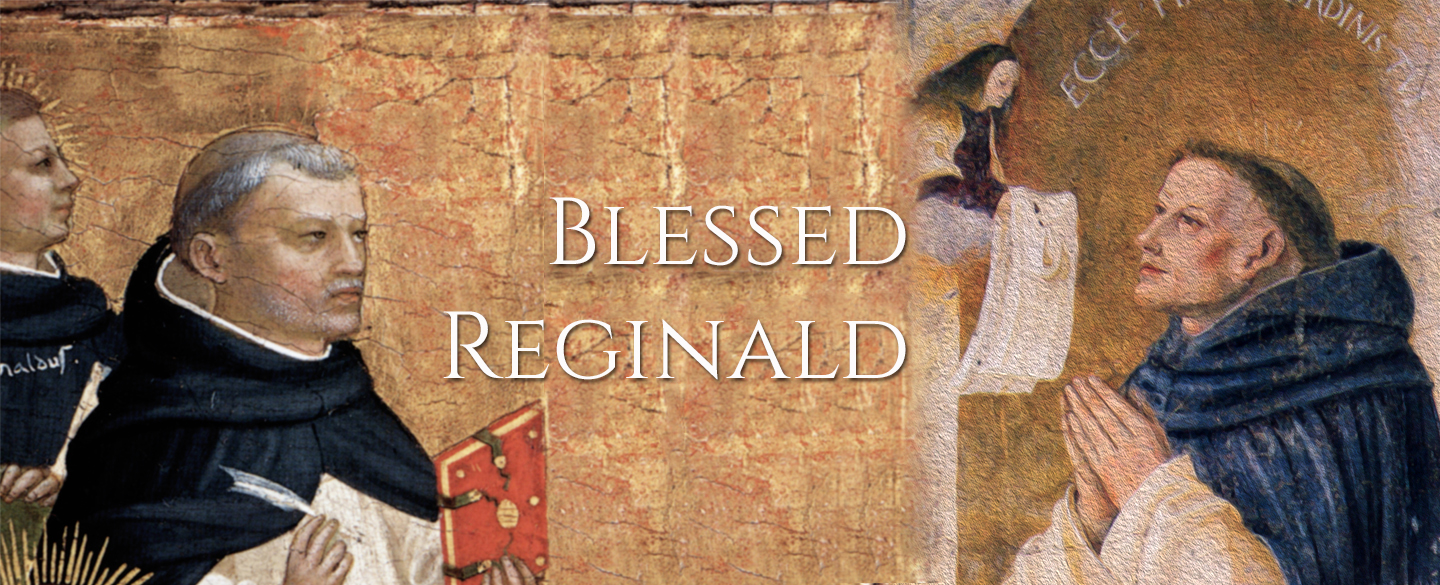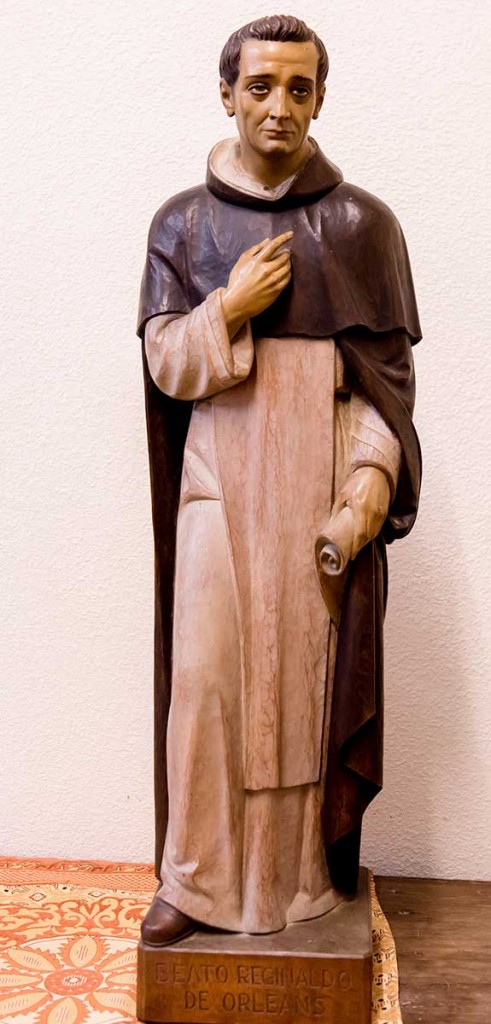 Bl. Reginald of Orleans was known even during his lifetime for his brilliance, his prayer, his austerity, and his kindness toward others, especially the poor. Originally a powerful preacher and esteemed canonist associated with the University of Paris, Reginald encountered Dominic in Rome. Captivated by the apostolic way of life championed by Dominic, Reginald decided to join the newly-founded Order.
An illness struck him, however, before he could make his vows. When doctors began to despair of his life, Dominic begged Our Lady to intervene. Bl. Jordan of Saxony recounts that the Queen of Heaven herself appeared to Reginald to heal him and, at the same time, revealed to him the signal element of the Dominican habit: the scapular. As Dominic had been a Canon of St. Augustine, the early brothers made that traditional tunic their habit. This practice was altered as a result of Reginald's vision, and the addition of the full length white scapular has been indicative of the Dominican habit ever since.
Reginald went on to complete the pilgrimage to the Holy Land he had planned before meeting Dominic, and then returned to become prior of the convent in Bologna. Here, his eloquence and zeal drew many young men to the community and influenced the secular clergy as well. Thrilled with such success, Dominic sent him back to Paris to invigorate the spiritual life of the students and clergy there. After a short but fruitful time, Reginald's health collapsed. No more than thirty-seven years old, he received his eternal reward in early February, 1220.
Feast: February 12