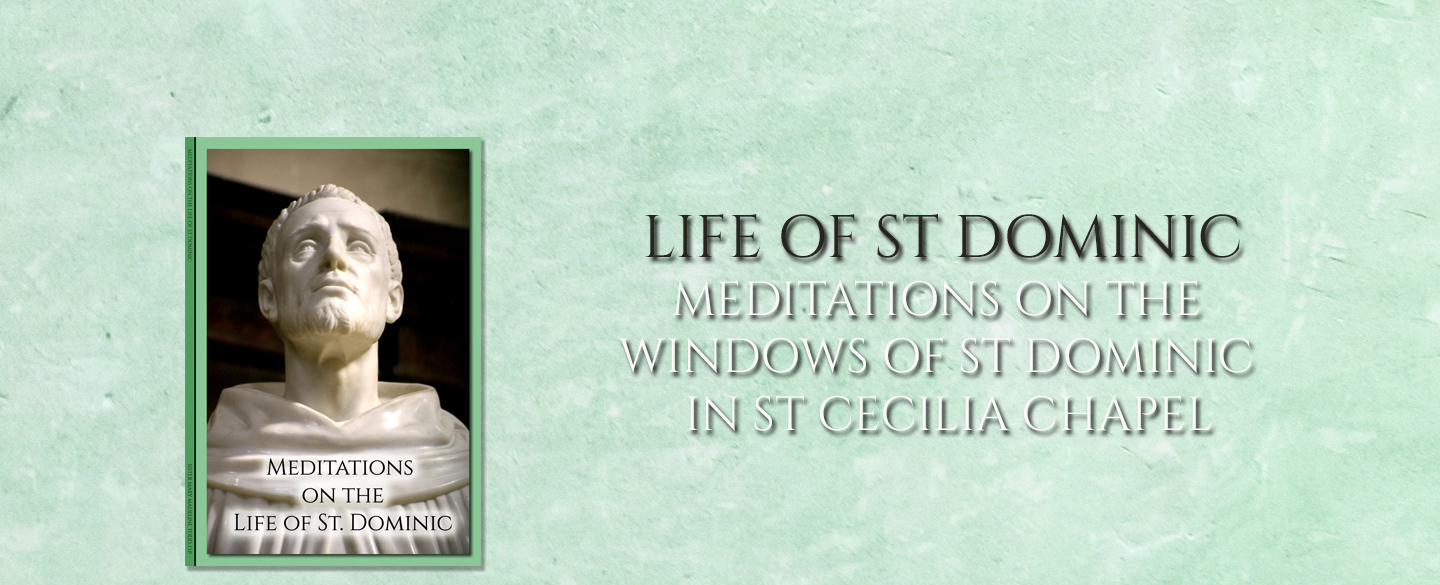 For over eight centuries the members of the Order of Preaches have relied on the intercession and example of St. Dominic for light on the path to holiness. As a true father, he taught not only by the words of his preaching, but especially by the testimony of his virtuous living. Dominicans in every age continue to be nurtured by the example of his response to the grace of the Holy Spirit, a power which transforms the apostle in Christ and sustains the mission "to praise, to bless, and to preach."
St. Dominic's life and mission have lost nothing of their relevance and beauty today.  Rooted in Christ through contemplative prayer, Dominic was ablaze with love—love for God as Truth and for all people called to know and be known by that Truth.
Franz Mayer Studio in Munich, Germany was commissioned to craft the beautiful clerestory stained glass windows of the life of St. Dominic in the St. Cecilia Chapel. This full color, soft bound edition of these sixteen windows depict the events of St. Dominic's life. Reflecting on his life in these meditations, we are assured that St. Dominic journeys with us today.
Click here to preview this book.
If you are interested in purchasing this book, please visit our bookstore page. Please contact bookstore@op-tn.org for quantity or trade discounts.