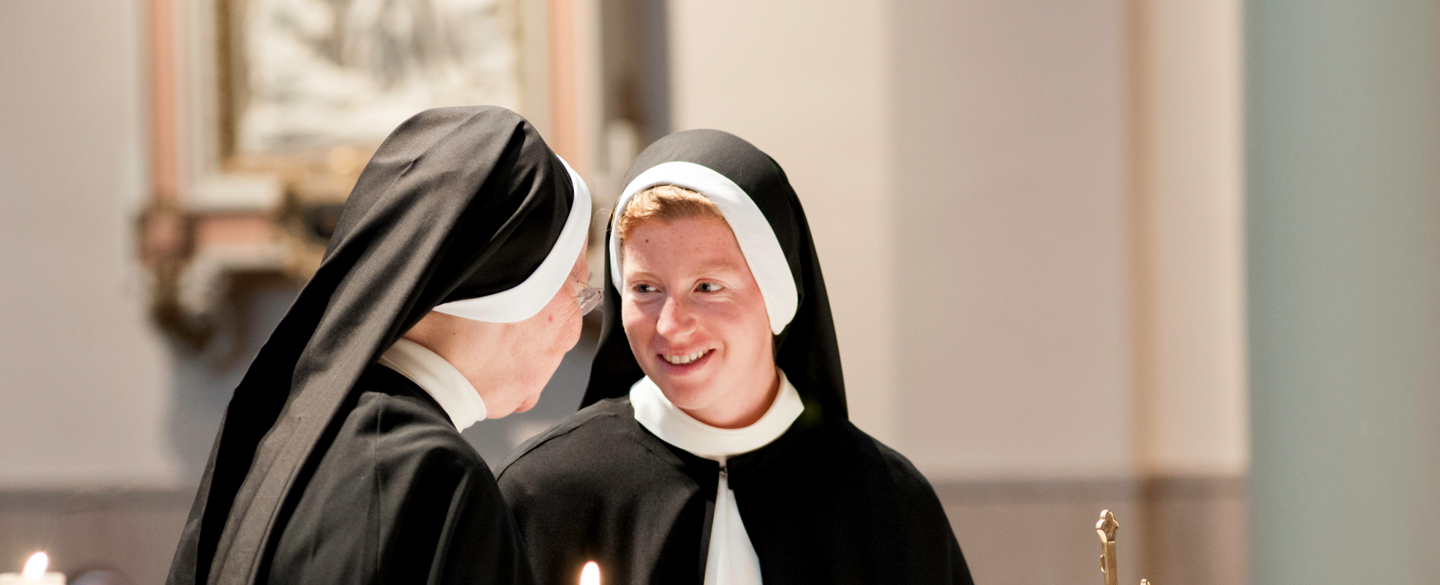 The Clarke Family: A Sister's Story
You can run, but you can't hide. I like to think of the Lord telling Saints John and Peter that on Easter morning. Even as a child, when I was not running through the yard or the living room, I was drawn to books about Mother Teresa and the saints. Our family encouraged us more by example than by words. During our family's frequent moves, I would take my time packing those books and flip through the pages; these books shaped a desire to do something arduous and heroic in a far-off country. Maybe moving often helped me identify with the missionaries, especially when the humidity in Jackson, Mississippi seemed to rival that which Francis Xavier faced in the jungles of India.
When I was a teenager, however, that missionary bent lessened. I thought about being a writer, a photographer for National Geographic, a lawyer helping immigrants, or an archaeologist. There was some interior digging that needed to happen. When I was sixteen, I read Saint Augustine's Confessions and that changed my entire outlook on what living the faith means. I realized with shock and relief that even great saints struggle with temptations and hot tempers. I realized that God is greater, higher, and closer to me than I could imagine. I realized that God desires to give us happiness and eternal happiness at that. Previously, I had thought of living the faith as trying not to mess up, trying to follow the rules, trying to overcome my faults, trying just to be good. With St. Augustine, I began to see that loving God is a matter of deep friendship, of deep prayer, of deep love that leads to joy. I would go outside at night, look at the stars, and just walk around our twelve acres, trying to wrap my mind around these new insights.
Around the same time, our family joined a parish that had a young assistant priest. His love for the Lord inspired me to begin going to daily Mass and Adoration at night. I don't remember if I asked or even told my parents where I was driving at 10 pm! I met religious sisters during my junior year of high school; until then, I don't know if I realized there were sisters younger than Mother Teresa. I was intrigued but I wasn't keen on figuring out if I was called to that life.
Due to my curiosity and badgering, my older sister and I did visit the Motherhouse of the Dominican Sisters of St. Cecilia in August 2004. I had told the Vocation Director that my sister probably had a vocation; when she asked me about myself, I skillfully evaded the question and re-directed the attention on the future-Sister Beatrice, who, understandably, was not thrilled by this set-up. All's well that ends well, and she ended up going back on a vocation retreat and then entering in August 2005. I was heading off to Rome and Cologne for World Youth Day 2005, and then to the University of Toronto in the fall.
In Rome, we visited Santa Sabina and a Dominican two-by-four hit me on my stubborn head. I was praying for Sister Beatrice in Saint Dominic's cell quite fervently, since I couldn't be there for her entrance day, when all of a sudden it hit me: "There's something here for you too, kid." The World Youth Day Vigil with Pope Benedict XVI confirmed that God was pulling me closer and that He alone could satisfy my desire for happiness.
It took me my fall semester at the University of Toronto to realize that I wanted to go see the sisters in Nashville, and not just to see my sister. The idea of a five-day commitment for the vocation retreat in January—the same retreat my sister had made the year before—rather scared me, but I took a deep breath and asked if I could come, hoping they didn't ask me why. I hadn't told anyone—either family or friends—I was even thinking about religious life. I was running ahead into something and I didn't really know where I was headed. Once I arrived at the Motherhouse, the peace and joy I experienced in the chapel made me stop in my tracks and want to stay. I talked to Sister Beatrice during one afternoon and she reminded me of the story of the rich young man; she asked me, "Where can you be happy?" Everything, from the stories of the missionaries to Augustine to my inner restlessness to World Youth Day, came together. I don't know if I articulated an answer before running off to find the Vocation Director to ask if I could apply to enter, to follow Christ in the footsteps of St. Dominic.
Sister John Peter professed her perpetual vows in July 2013.
Below image used with permission of the Province of St. Joseph.