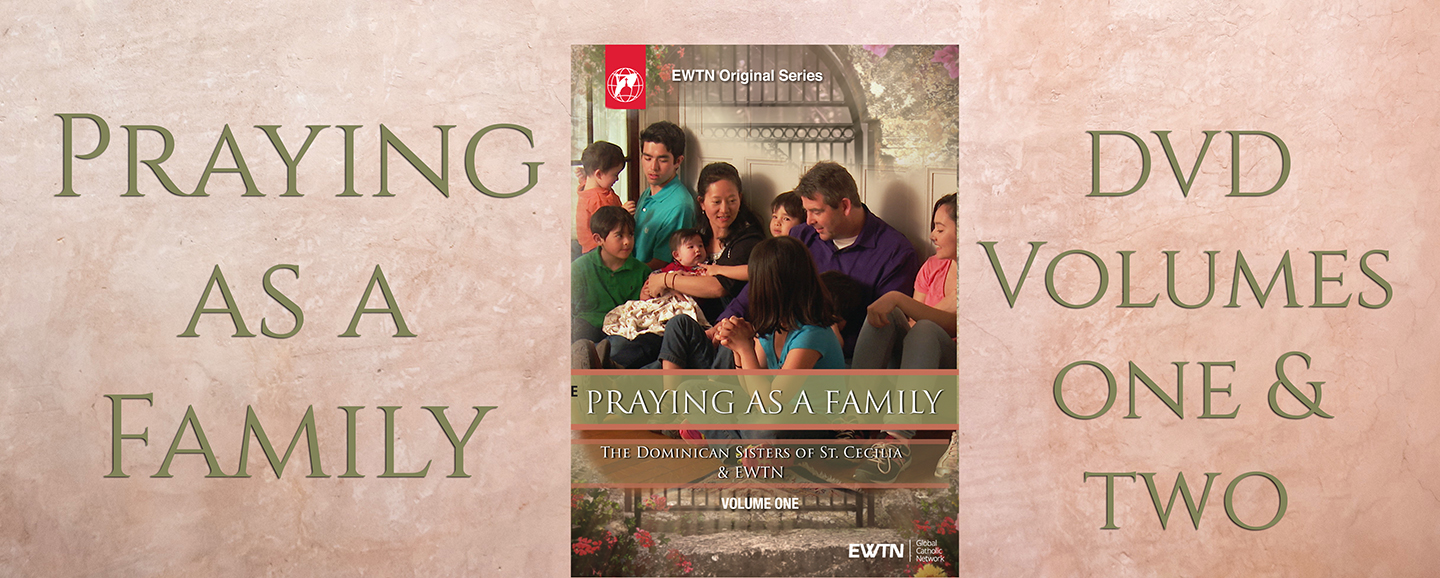 Volume I DVD set: Episodes 1 - 10
Volume II DVD set: Episodes 11-20
Ever wonder if other families are going through the same things yours is? Join the Dominican Sisters of St. Cecilia as they step into the homes of Catholic families around the country for a closer look at the domestic church at work. As they share their personal joys, struggles, and sorrows, they reveal how "Praying as a Family" has helped put Christ at the center of their lives, and strengthened them and their Catholic faith. Each episode, produced by the Dominican Sisters of St. Cecilia and EWTN, is 30 minutes in length.
Volume I DVD set: Episodes 1 - 10
The Love That Binds
Love Serves
Why Pray?
Parents Impact
Family Culture
Vocations and God's Will
Trust and the Lord's Presence
Surrender and Acceptance
The Mystery of Suffering
How We Met and Stayed Together
Volume II DVD set: Episodes 11 - 20
Creating Sacred Spaces
The Family Meal
Conscience and Hard Times
Spirit of Love
Grace and Freedom
Walking by Faith
Self-Mastery and Grace
Weak Enough to Lead
Sorrow and Hope
Forgiveness
Each volume contains 4 discs/5 hours. (closed captions)
To purchase a set of DVDs, visit our bookstore. Please contact bookstore@op-tn.org for quantity or trade discounts.
Click here to learn more about the Dominican Sisters work with families.