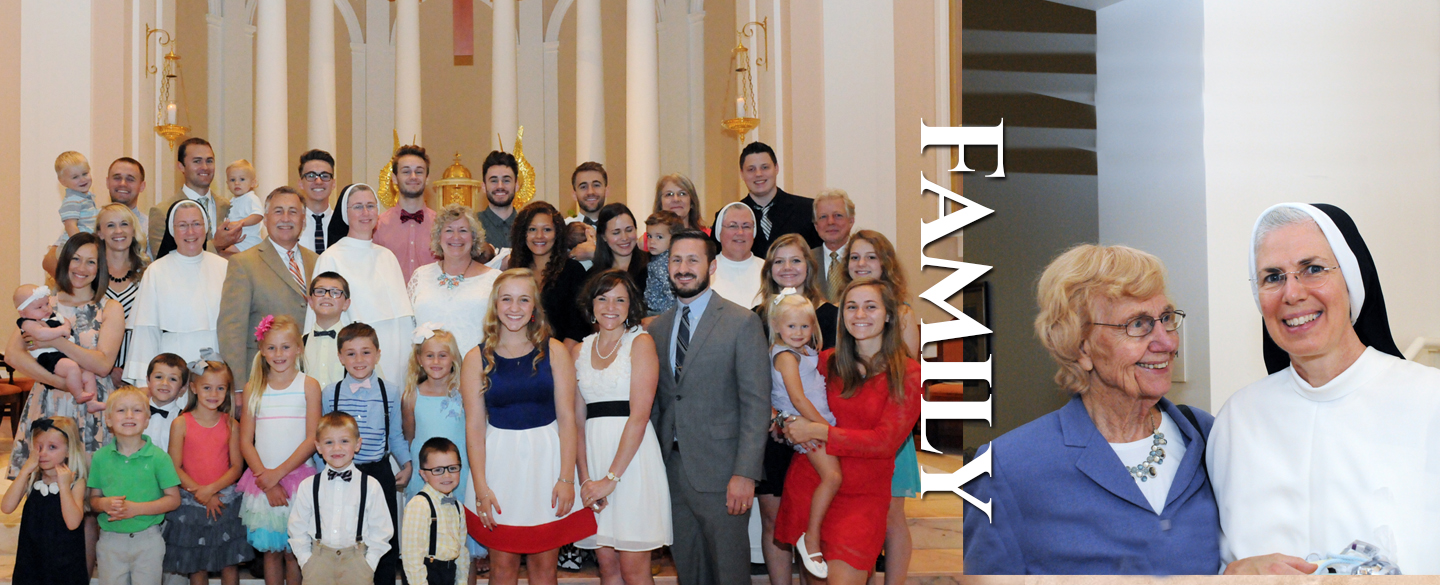 Parents, give thanks to the Lord if he has called one of your children to the consecrated life. It is to be considered a great honor — as it always has been — that the Lord should look upon a family and choose to invite one of its members to set out on the path of the evangelical counsels! Cherish the desire to give the Lord one of your children so that God's love can spread in the world. What fruit of conjugal love could be more beautiful than this? (Vita Consecrata 107)

Dear Parents,
I wanted to take this opportunity to write a brief word to those of you whose daughters are discerning a call to religious life. We realize that this process of prayerful discernment which your daughters have undertaken is one in which you are intimately involved, though perhaps quietly so. I want to welcome you to this beautiful time of discernment, one in which your daughter is seeking to understand the Lord's desires for her, and to open herself completely to Him.
We understand so well that this gift of self which your daughter is considering would also involve a sacrifice for you. Most parents, in reflecting on the loveliness of their daughter, their gifts and their talents, have aspirations for her—above all because they love her and want her life to be happy and blessed in every way. For this reason, learning about the call to religious life which your daughter may have received from God is also a call to you: it invites you to be open to sacrificing your own dreams for her, and to entrust her discernment to the Lord. As you and your daughter walk together during this time, it is comforting to remember that when we give ourselves over to God's will, we find peace, joy and the fulfillment of his dreams for us. In his will lies our happiness and contentment; in his will is our peace. Entrusting your daughter to the Lord's care during this time of discernment will be the source of your own peace. As his grace is at work in your daughter, He is at work in you as well. He understands your hearts.
We will keep you in our prayers during this important time. I ask God to bless you in all the ways He knows you need.
God love you,
Mother Ann Marie, O.P.