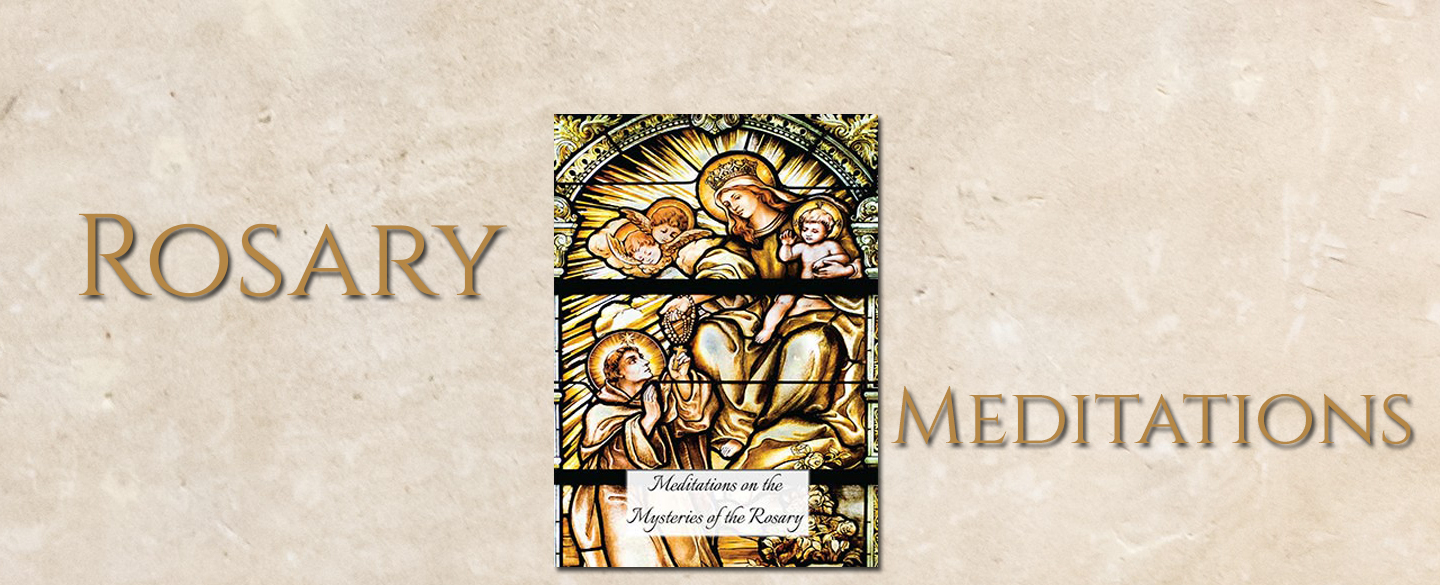 Many tools have been developed to aid the faithful in praying the rosary. This booklet offers meditations based first on the Word of God, drawn especially from the Gospels and the Letters of St. Paul, the wellsprings from which St. Dominic constantly drew the waters of his own contemplation. In addition to the Scriptures, these meditations include thoughts from the writings of the saints of the Order of Preachers, namely St. Thomas Aquinas and St. Catherine of Siena. Like our holy father Dominic, they found in meditating on the Word Made Flesh a constant source of grace and inspiration. Finally, these reflections likewise offer an invitation to pray for the divine gifts central in the teaching of St. Thomas Aquinas – the theological and cardinal virtues, and the gifts and fruits of the Holy Spirit – the gifts freely bestowed on us by God in Baptism, by which we become ever more conformed to Christ.
A preview of the booklet can be viewed here: Rosary book
If you are interested in purchasing this booklet, please visit our bookstore page. Please contact bookstore@op-tn.org for quantity or trade discounts.