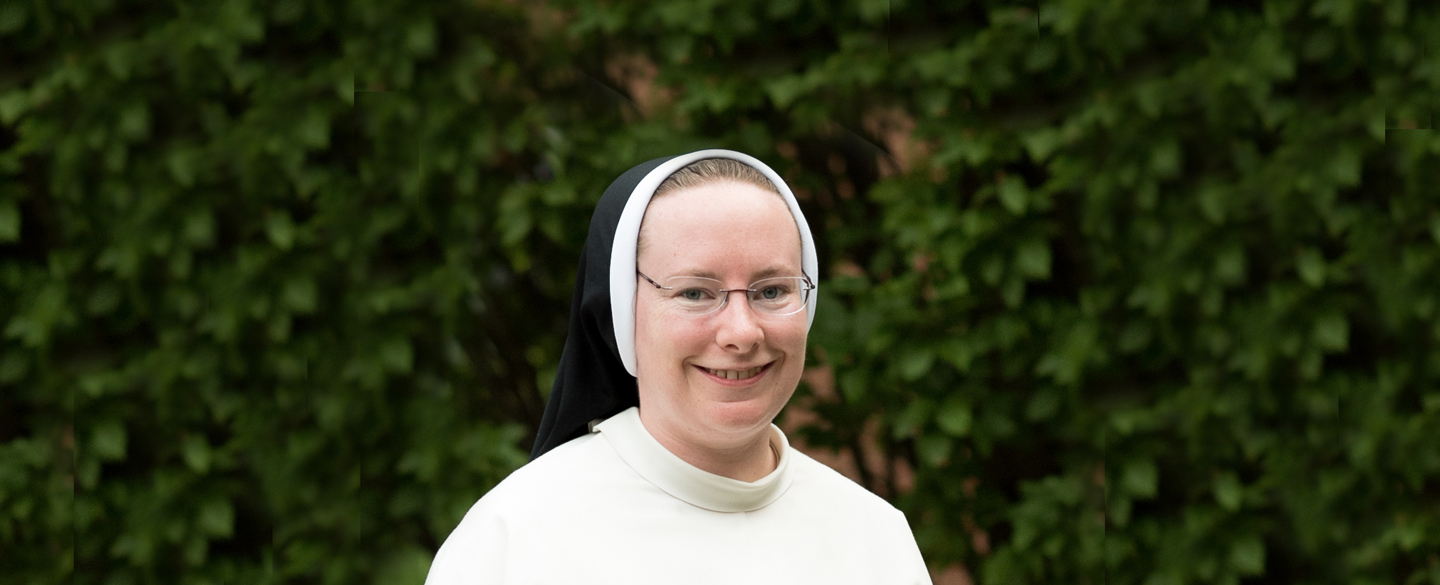 Facing the Future Together
My favourite photo of my parents was taken at their graduation from university. I like it because I am in it - Mum was a few months pregnant with me at the time. But I like it most of all because they are holding hands. At the beginning of a new adventure, unsure what lies ahead, they stand side-by-side, ready to face it together. One step at a time.
I am grateful that the Lord worked likewise in my heart, leading me to this vocation step by step. He patiently endured the years during which Mum and Dad had to bribe me to go to Mass with the promise of McDonalds breakfast. He used my Catholic school teachers to plant core truths in my mind, class after class. And he worked through a unique hodge-podge of youth groups, Bible studies and faithful friends of several Christian denominations to form me in the habit of prayer.
As I was growing up in Australia, long-term dreaming wasn't part of my high school years. The next step was always enough for me: which electives to take, which retreats to attend, which university courses to apply for. I knew the Lord had a plan, and I was content to enjoy his friendship as it unfolded. This friendship deepened as I began university, and through the Catholic student group, was introduced to new ways of praying. Step by step, I discovered Eucharistic adoration, regular Confession, weekday Mass and the rosary, and grew in my desire to listen to the Lord and seek His will in every situation.
But aside from a fascination with the old convent cemetery behind my high school, a religious vocation was far from my thoughts, even when I became familiar with the Dominican Sisters of St. Cecilia through their work at the university chaplaincy in Sydney. Yet my habit of being attentive to the Lord's promptings was deepening with every mundane choice - where to have lunch, which engineering classes to skip, how fast to run for the train. So when at the start of my third year of university, a friend predicted that I would discern my vocation that year, it seemed simply the next logical step.
I began to visit the convent, read more about religious life, and pray for the courage to follow Jesus, wherever He was calling me. The thought of living in a joyful community centered on the Lord, supporting one another in prayer and love, was so attractive to me. Yet I had a secret conviction that this vocation couldn't possibly be for me: I desired it too much! Surely God's plan is meant to be arduous and painful?
Yet the Lord continued to lead me just one step at a time, opening doors not only in my heart, but in the hearts of those who loved me and could have discouraged my vocation. And finally, an older Sister helped me to laugh at my secret fear, and to remember that Jesus came "that we might have life, and have it abundantly" (John 10:10). My desire to embrace religious life - to move to the other side of the world, change professions, sacrifice the true goodness of marriage and family - was not natural, but rather supernatural. It was not only my will, but also His.
As we seek to follow Him, the Lord trains our hearts to mirror the desires of His Heart, so that "our joy may be complete" (John 15:11). At every step along this journey, I have experienced deep peace and joy, culminating on the day of my Final Profession. Like my parents so many years earlier, I knew the Lord was by my side, holding my hand. And we are ready to face the future together.