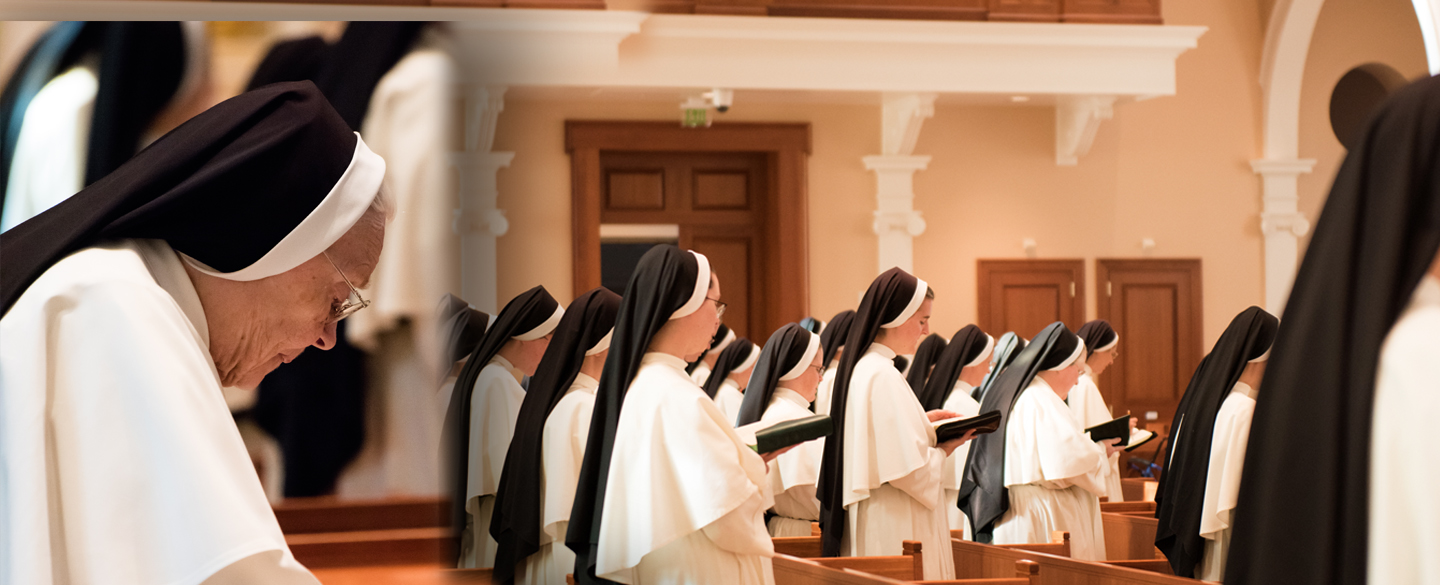 Espoused to the Most Perfectly Beautiful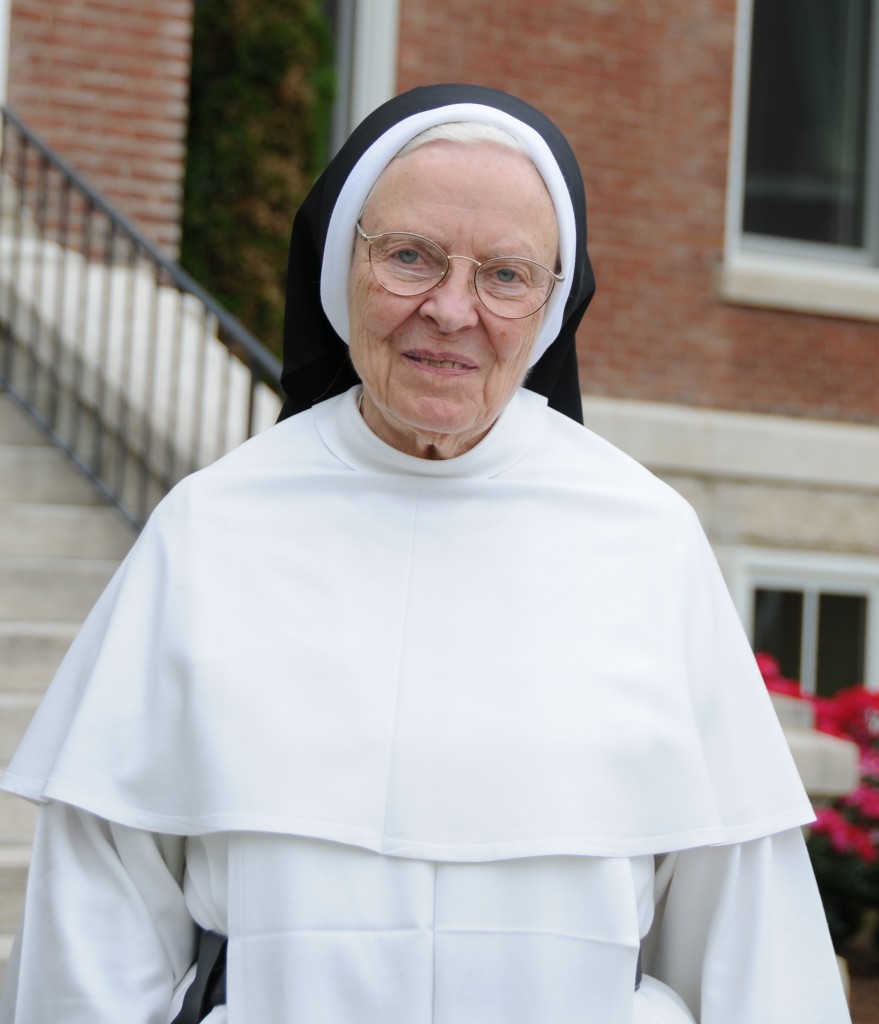 My vocation, as I look back on my life, is a pure gift from God. I can see now how Our Lord has saved me, especially from myself. My desires would have led me far from God if He hadn't intervened.
I developed a desire for belonging that was not readily fulfilled in my early life as my Anglican father was from Canada and my Methodist mother was from Florida. When I made friends in one place we would move back to the other. By the time I had finished high school, my family and I had traveled between Canada and Florida twenty times. But it was in Canada that one of the greatest influences on my vocation came when my sisters and I were placed in a convent boarding school. There we had the chance to know and love Our Lord more deeply through the lives of the sisters, visits to the chapel and good religious instruction. Eventually my mother and my two sisters and I were received into the Catholic Church.
I graduated from high school with the excitement of the Second World War. An Army Air Base was close at hand and I started work as secretary for the Royal Air Force Delegation in Orlando since I was a British subject, the citizen of an allied country. Near the end of the war my family and I transferred to Washington and there I worked in the Pentagon as a secretary in the Intelligence Division of the Assistant Chief of Air Staff. There again was the excitement and dating that wartime Washington offered. I enjoyed attending the Watergate concerts on the Potomac, dining out and watching the ticker-tape messages that came in from the war fronts. I was in the inner court the day Eisenhower drove into the Pentagon with his aides all ruddy from their European victory; and watched with the silent crowds as the body of Franklin D. Roosevelt was returned in a long cavalcade from Warm Springs, Georgia.
After the war, I began to think seriously that God might want me to become a sister. "Oh, you're just disappointed in love," was my mother's comment. "You're not the type," others remarked. But there was growing in my mind and heart a PERSON who was beautiful, gentle, and at the same time demanding, firm and strong.
When my family moved to Nashville in 1948, I came into contact with the Dominican Sisters of St. Cecilia. Back in the 1860s my great-grandmother had attended school at St. Cecilia's. While other relatives had attended the Academy, it was not until my sister graduated that I began to think of St. Cecilia Convent as a place where I could find HIM.
But my mother had other ideas for her oldest daughter! "You've not had a chance to settle down in one place and make friends...You have spent too much time working...You just haven't met the right man...etc." But God's call in my life was becoming insistent and my desire to give myself completely to Him was making life at home very uncomfortable for me and incidentally for my sisters who were told: "Give her whatever she wants so she won't enter the convent!"
Finally, after three years of waiting and praying, and taking care of financial obligations, I made the decision to enter the convent even though my mother disapproved. It was the right decision and I was at peace. My love for Christ became my first priority.
On the day of my Perpetual Profession of Vows, following the beautiful ceremony, my mother excitedly handed me a letter asking that I read it right away. In this letter that I still keep, she told me that from the time I was born she had prayed:
"Dear God—give her a perfectly beautiful Husband! A woman's heart never can really live without that place of her own. Dear God—give her a perfectly beautiful Husband—for your own knowledge of beauty had become more and more keen! Dear God—give her a perfectly beautiful Husband—for your sense of the perfect was unfolding so swiftly before my eyes! Dear God—give her the most perfectly beautiful husband in all the world! Because you are all my heart—and I am frightened. And now I hold my breath, because only you and I and ONE ANOTHER know of this, and in the unthinkable brightness of your own soul, you hold the answer to my prayers.
It was the outpouring of a mother who had made great sacrifices both for her faith and her children; and she was now giving back to God what she had withheld for so long.
Now as the years have gone by, her prayers that I have a perfectly beautiful Husband have been fulfilled and my happiness has increased in the "hundred-fold" I have received. I am so grateful to Our Lord for the privilege of being a Dominican Sister of St. Cecilia. May I be worthy of the love and sacrifices of my parents and all those who encouraged me in my vocation.
Sister Marie Vianney professed her perpetual vows in 1957.