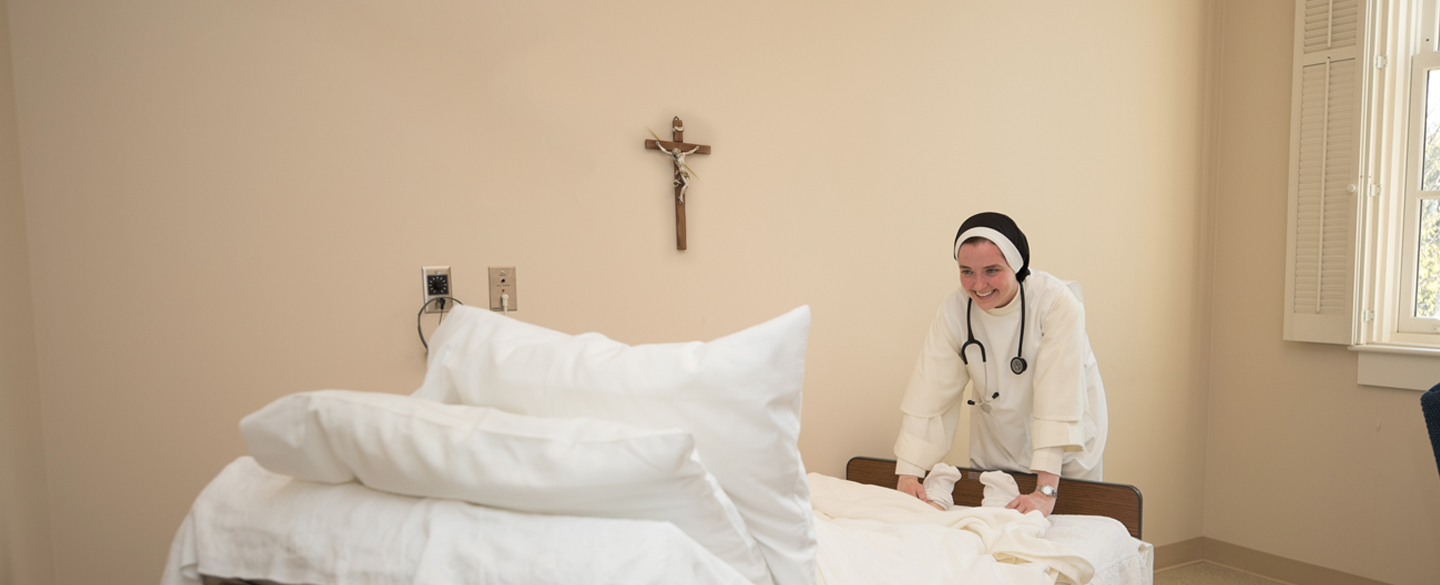 Pastoral activity needs to bring out more clearly the fact that our relationship with the Father demands and encourages a communion which heals, promotes and reinforces interpersonal bonds. ...We Christians remain steadfast in our intention to respect others, to heal wounds, to build bridges, to strengthen relationships and to "bear one another's burdens" (Gal 6:2). (Evangelium Gaudium 67)
The history of the Dominican Sisters of St. Cecilia in Chattanooga dates back to 1876 when our sisters opened an academy which would eventually become Notre Dame High School. Not only did the sisters serve as teachers, but they also helped to nurse victims of the yellow fever epidemic in 1878. They were commended for their outstanding service to the people of East Tennessee. Subsequent years saw the sisters serving in other Chattanooga area schools. After being away from Notre Dame for several years, in 2010 our congregation returned there once again. When an opportunity to serve at Memorial Hospital opened, the community was able to send a sister to serve on the nursing staff.
In the hospital, the Dominican focus on preaching is expressed through compassionate care of the sick. The sister-nurse seeks to bring the joy of the Gospel to people at the most vulnerable time of their lives, and thus continue the healing mission of Christ. Like those sisters who served in the yellow fever epidemic, she desires to be a witness of Christ's mercy to those who need it most.
Graduates of Aquinas College's nursing program excel in teaching how to provide superior nursing care while safeguarding the dignity of the person. Our nursing sisters are attentive not only to the physical ills but also the spiritual needs of their patients, seeing Christ in each person placed in their care. The Dominican Sisters are grateful for the opportunity to serve at Memorial Hospital.
For more information about Aquinas College, click here.