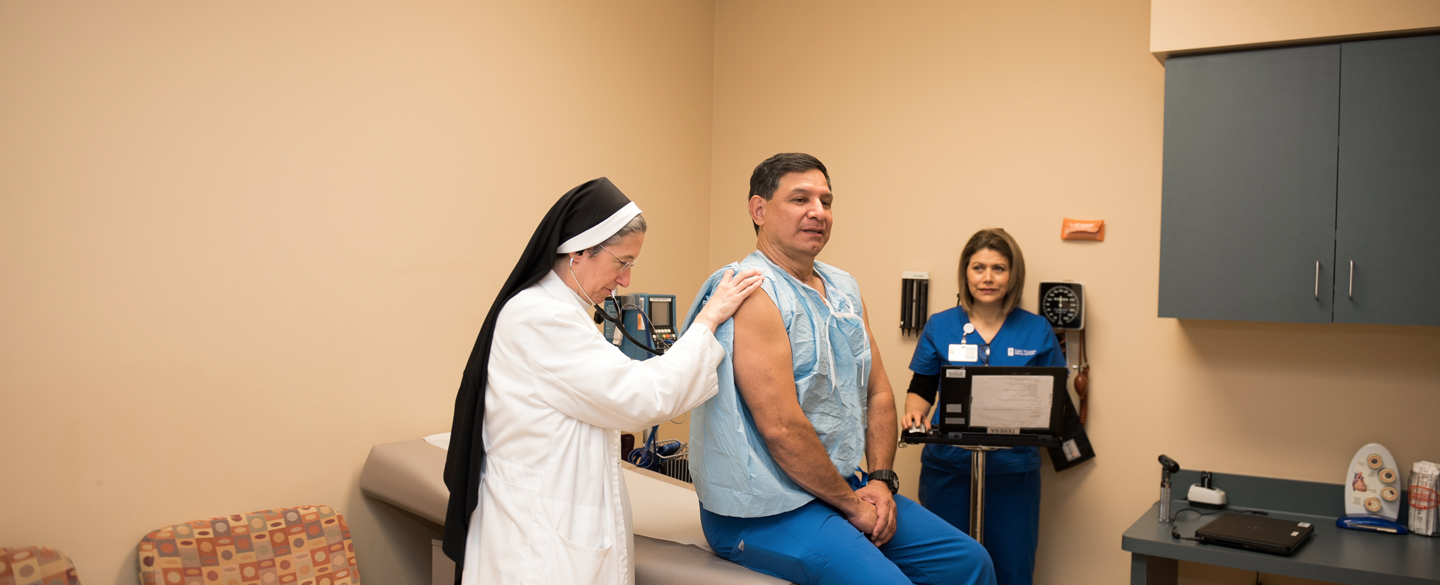 Saint Thomas Medical Partners
You must treat not only bodies, but also souls, with counsel that appeals to their minds and hearts rather than with cold prescriptions to be sent in to the pharmacist. (St. Joseph Moscati, MD)
The Holy Family Health Center of Saint Thomas Medical Partners offers primary care to patients of all ages, and principally to those who are uninsured or under-insured. Most patients are immigrants from Central and South America and from the Caribbean, while others come from areas of the world better known for ongoing civil strife, including Egypt, Iraq, Africa, and Southeast Asia. The staff is bilingual in English and Spanish, and themselves come from several different countries, forming a multinational community that strives to care for each patient at the clinic with the reverence and respect due to every son and daughter of God.
Sister Mary Diana, OP completed her medical degree at Vanderbilt University in 2001 and completed her residency in 2004. She has been working at the Center since 2007. Sister Mary Diana writes, "we start each day together in prayer, grateful to all the Lord has provided for our work and asking Jesus to walk with us in our service of His own. Under the patronage of the Holy Family, we remember that Mary and Joseph were themselves poor immigrants, refugees from their own land, with God Himself in their midst in the child Jesus. We try to provide excellent healthcare, mindful of best medical practice, attentive to costs, and with concern for the psychosocial needs of our patients."
To read more about Sister Mary Diana's life as a Dominican Sister and physician, click here.